2020 Toyota Supra: The Legend Returns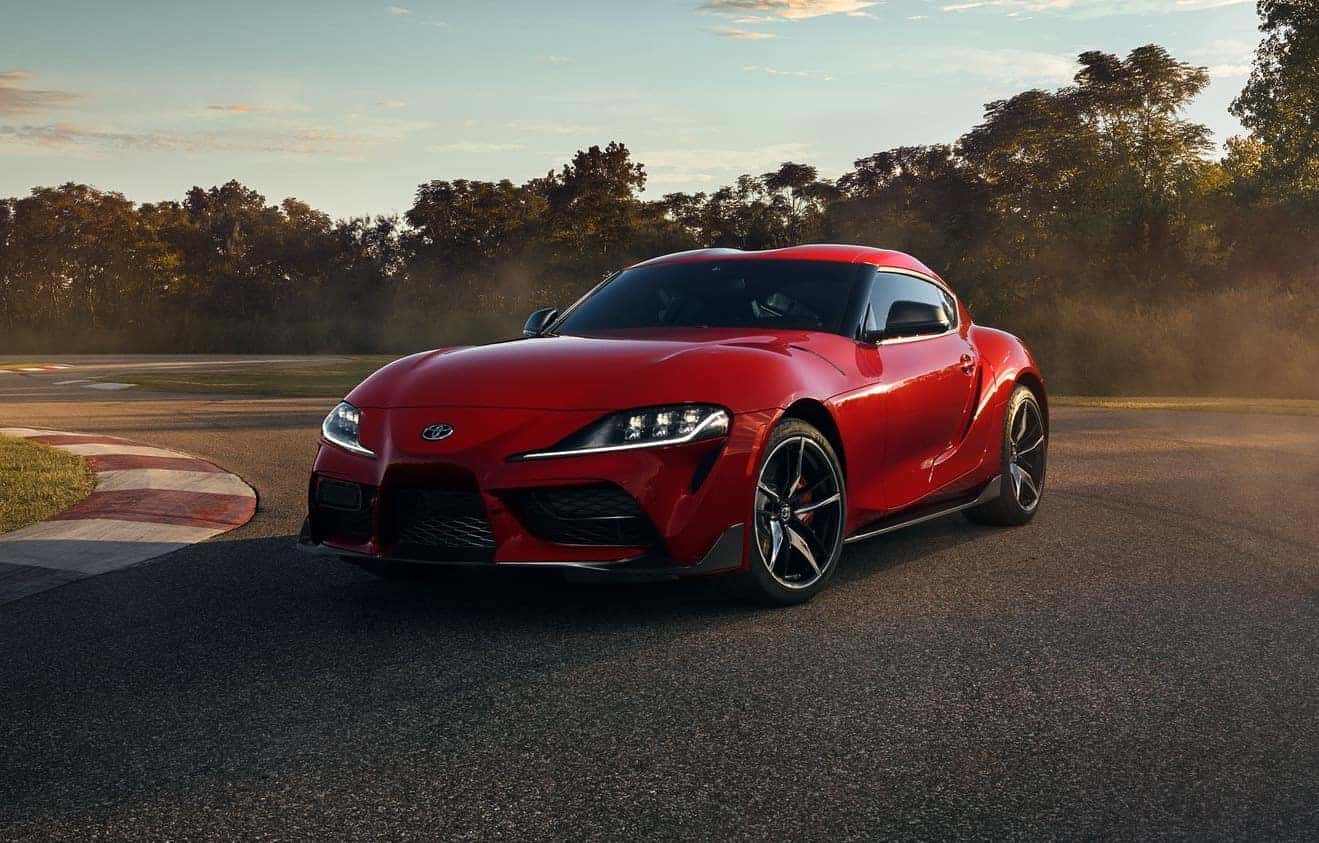 There's been more than enough teasing and leaks about the return of the legendary Toyota Supra to get any enthusiast excited. Now we have the real deal, as Toyota has officially revealed the 2020 Supra.
The 2020 Toyota Supra arrives with a look that is both familiar and all-new with its delicate mixture of all-new design and classic inspiration. Starting with the latter, the 2020 Toyota Supra features disproportionately large headlight lenses that clearly used the fourth-generation Supra's striking eyes as their inspiration. Around back, the 2020 Supra's ducktail spoiler pays homage to the fourth-generation Supra's large wing spoiler.
Inside, the 2020 Toyota Supra features a driver-first cockpit that wraps the driver in a cocoon so he can focus on driving. This is highlighted by its asymmetrical center console that flows upward on the driver's side to create a distinct cockpit. The gauges are also set in a crystal-clear digital screen that provides all the performance info the driver needs without getting overwhelming. This is capped off by a set of sport seats with just the right amount of bolstering and standard Alcantara inserts to hold you in place.
Under its hood, the 2020 Toyota Supra comes standard with a 3.0-liter inline-six engine with a twin-scroll turbocharged strapped to it. This unit pushes 335 horsepower and 365 pound-feet of torque through an eight-speed automatic transmission for a 4.1-second 0-to-60 time and 155 mph top speed.
Harnessing all that excitement is a racing-tuned chassis that includes specially tuned springs and shocks, a double-joint front suspension, a multi-link rear suspension, aluminum control arms, high-performance wheel hubs, and a sport-tuned electric power steering system. At the corners are 19-inch lightweight forged-alloy wheels wrapped in Michelin Pilot Super Sport tires sized 255/35R19 up front and 275/35R19 out back.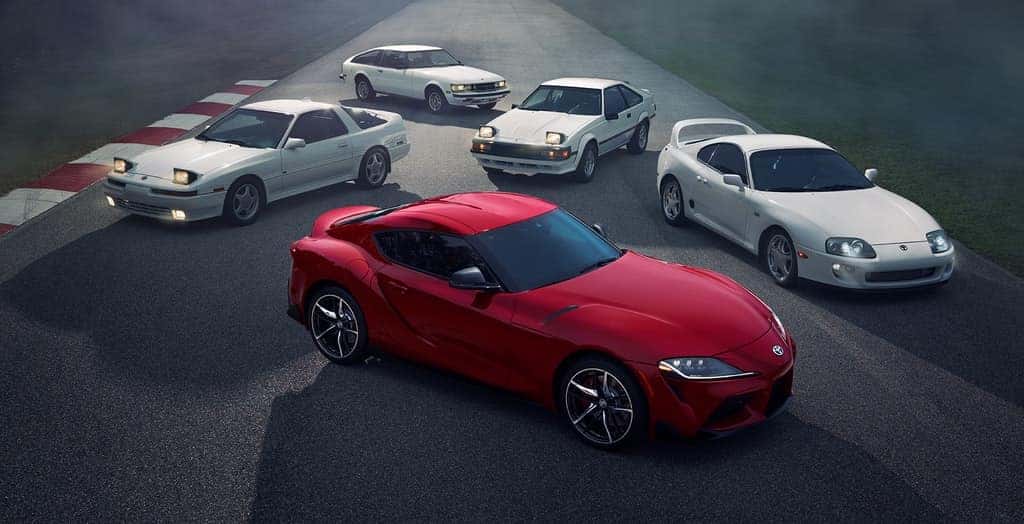 As a grand tourer, Toyota also focused on premium features in the 2020 Supra. This shows in its base 3.0 trim that includes a 6.5-inch display with a rotary controller, Bluetooth connectivity, and an iPad interface. Moving up to the 3.0 Premium model nets you an 8.8-inch touchscreen, navigation, Supra Connect telematics, Apple CarPlay, a 12-speaker JBL audio system, a wireless charging pad, and more. If you want the 12-speaker JBL system and navigation on the base model, you can get them for just $2,460.
For early adopters of the 2020 Toyota Supra, there will be a limited-run Launch Edition model. Toyota will offer this special trim in three colors — Absolute Zero White, Nocturnal Black or Renaissance Red 2.0 — with specific interior themes for each. The Zero White and Nocturnal models will feature red-leather-wrapped seats, steering wheel grips and center consoles, and carbon-fiber accents. The Renaissance Red 2.0 models will come with black-leather-wrapped seats, steering wheels, and center consoles.
Safety was not an afterthought in the 2020 Supra either. This sports car features standard forward-collision warning, automatic emergency braking with pedestrian detection, lane-departure warning, road-sign assist, and automatic high-beam headlights. For an extra $1,195, you can add the Driver Assistance Package that includes full-speed adaptive cruise control, blind-spot monitor, rear cross-traffic alert, parking sonar, and rear-collision warning
The 2020 Toyota Supra will be available in two main trim levels: 3.0 and 3.0 Premium. The Supra 3.0 will start from $49,990 (plus $930 delivery, processing, and handing fee) and the Supra 3.0 Premium will start from $53,990 (plus $930 DPH fee). If you want a true collectable, you can also get the Supra Launch Edition for a limited time with a $55,250 MSRP (plus $930 DPH fee).
We don't have a firm release date for the 2020 Toyota Supra yet, but we expect it to hit the Garber Fox Lake Toyota showroom serving Waukegan, McHenry, and Crystal Lake in the first half of 2019. Keep an eye on our online inventory to see know when the 2020 Supra arrives.
Join the Conversation
Comments
comments