Break Out Your Fast & Furious Shirts. The 2020 Supra Arrives in July!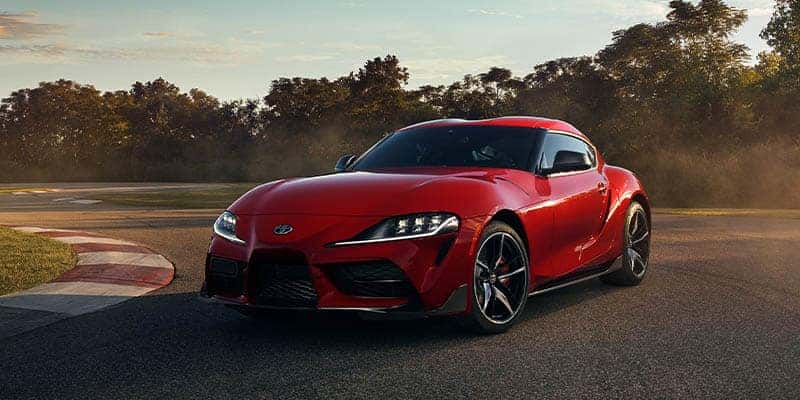 The Toyota Supra has always been a unicorn in the automotive enthusiast circle, but its big on-screen debut in 2001's "The Fast and the Furious" movie made it a household name. Since it spanked a Ferrari on the silver screen, everyone has been champing at the bit to see this icon return to showrooms. Well, the wait will end in just a few months, as Toyota and GAZOO Racing have announced the 2020 Supra will arrive at Garber Fox Lake Toyota serving the Waukegan area in July 2019.
The 2020 GR Supra is the first-ever production collaboration between GAZOO Racing and Toyota, and it is a doozy. This two-seat rocket will boast a turbocharged 3.0-liter inline-six engine that will crank out 335 horsepower and 365 pound-feet of torque. This power will flow through a quick-shifting eight-speed automatic transmission that'll ship it to the rear wheels for a 4.1-second 0-to-60 time. The latter makes it the quickest-accelerating production Toyota vehicle.
Toyota and GAZOO Racing didn't forget some buyers will use this rig as a daily driver. They added a drive mode selector with Normal and Sport modes. The latter will sharpen throttle response, increase the steering weight, cause crisper shifts, retune the rear differential, and enhance the exhaust note. There will also be an available Launch Control features in Sport mode.
On the track, the 2020 GR Supra's active differential, which will use an electric motor and mutliplate clutches to deliver 0 to 100% of torque to each wheel for enhanced traction and handling, will please enthusiasts. Speaking of handling, the Supra's perfect 50:50 weight ratio will help keep thing stable in the corners.
The 2020 GR Supra's handling goes well beyond just a balanced weight ratio, as this sports car will also boast a performance-tuned suspension. Up front, there will be rigid control-arm-to-subframe mounting points and high-performance wheel hubs. The rear multilink suspension will feature aluminum construction and rigid connection points. At the corners will be 19-inch forged wheels wrapped in Micheline Pilot Super Sport rubber sized 275/35R19 in the rear and 255/35R19 up front.
The 2020 GR Supra will come in two main trim levels: 3.0 and 3.0 Premium. The 3.0 model will come with a 6.5-inch display, Bluetooth connectivity, iPod connectivity, Alcantara seats, and more. Navigation and a JBL audio system will be available as options. The 3.0 Premium will add an 8.8-inch widescreen touchscreen, navigation, Supra Connect, Apple CarPlay, a 12-speaker JBL audio system, a wireless phone charger, a head-up display, and heated leather seats.
There will also be a 1,500-unit Launch Edition trim based on the 3.0 Premium trim. This limited-run model will add high-contrast red mirrors, 19-inch matte-black-painted wheels, exclusive interior color options, carbon-fiber interior accents, and a stamped numerical plate.
The 2020 GR Supra 3.0 will start from $49,990, and the 3.0 Premium trim will set you back $53,990. If you prefer the Launch Edition, you'd better have a quick trigger finger and a $55,250 budget.
Keep an eye on our online inventory page to know when the 2020 GR Supra is available here at Garber Fox Lake Toyota serving the Waukegan and Crystal Lake areas. When it arrives, hurry to our showroom serving the McHenry area to get the first crack at this in-demand sports car. If you can't wait on the Supra to arrive or need a more budget-friendly sports car, you can also check out our in-stock 2019 Toyota 86 models.
Join the Conversation
Comments
comments