Toyota Adds All-Wheel Drive to the Options List for the Camry and Avalon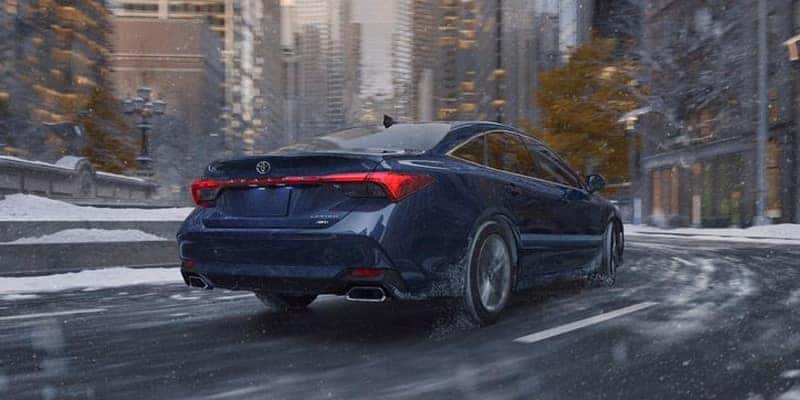 Toyota has not offered an all-wheel-drive Camry since the 1991 Camry All-Trac, nor has it ever offered an all-wheel0drive Avalon. After pleading from buyers in cool-weather climates, Toyota has finally decided to add all-wheel drive to the 2020 Camry and Avalon lineups.
All-wheel drive will be a standalone option on all 2020 Camry LE, XLE, SE, and XSE trims. The Avalon will boast this option in its XLE and Limited grades. The AWD Camry and Avalon models will be available exclusively with the 2.5-liter four-cylinder engine that cranks out 202 horsepower most Camry models or 205 ponies in the Camry XSE and both Avalon grades.
Dubbed Dynamic Torque Control AWD, this system can direct up to 50% of the engine power to the rear wheels when things get slippery. But when you don't need all-wheel drive, like on long stretches of open highway, the AWD system electromagnetically decouples the rear drive axles from the propeller shaft to enhance fuel economy.
The 2020 Toyota Camry AWD will be available here at Garber Fox Lake Toyota, serving Waukegan, McHenry, Crystal Lake, and the surrounding areas, in spring 2020. The Avalon AWD will be a 2021 model because it will not arrive in the Waukegan area until the fall of 2020.
Can't wait for the Camry AWD and Avalon AWD to arrive in the Waukegan area? We have plenty of all-wheel-drive crossovers, SUVs, and even minivans to pick from. Check out our online inventory and choose a few in-stock all-wheel-drive models that suit your needs, then swing by for a test drive at your convenience.
Join the Conversation
Comments
comments