Do-It-Yourself Dent Repair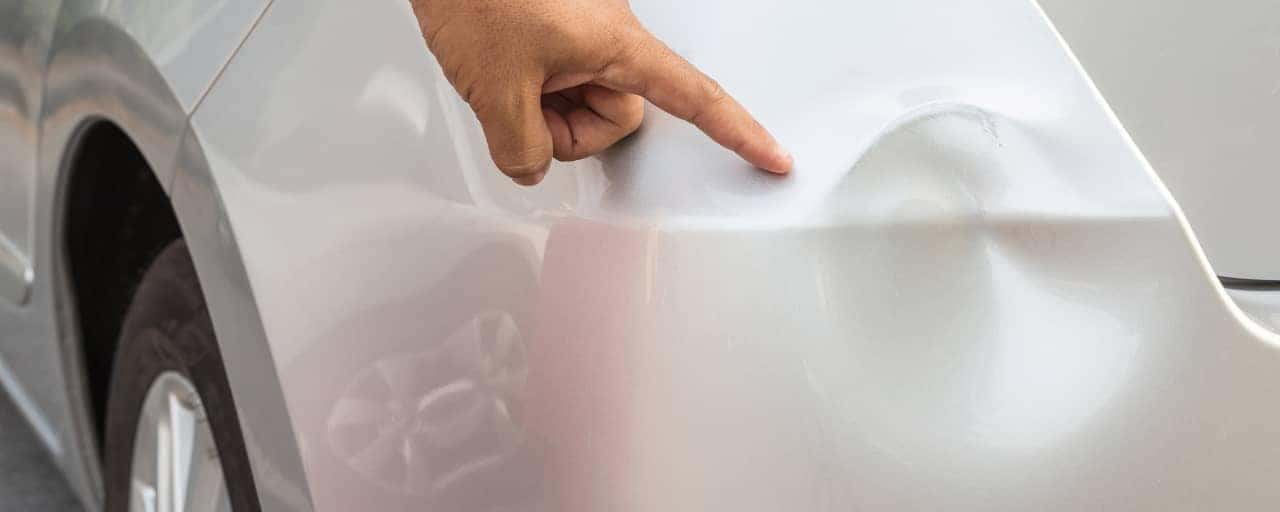 It's frustrating to see dents and scratches on your car, especially if you're not sure how they got there in the first place. Did you know you can repair some of these issues yourself if they're not too deep? Here are some quick tips for minor car dent repair, and we'll also tell you how to remove scratches from car paint. You may be able to save yourself a lot of money!
Car Dent Repair
Believe it or not, sometimes it's easier to fix a large dent than a small one. If your car has a big dent, but no other physical damage like holes, you can try using a bathroom plunger or a car dent plunger from the auto supply store to suction the dent out and pop the area back into place. You can also try using a mallet or work hammer covered with cloth to lightly tap the back side of the dent, if you have access. Work carefully and watch to make sure you're not punching the metal out too far the other way. You may also consider a dent puller, which is a specialty tool designed for removing dents. But beware. It involves drilling a hole in the metal, and then sanding it and repainting it. This could quickly become too complex.
How to Remove Scratches From Car Paint
You can also repair shallow scratches on your own by buffing them out. Clean the scratch first, and then use wet 2000-grit sandpaper to lightly sand the area. Keep the area you're working on wet the whole time. When it's almost clear, use a rubbing compound to get rid of the scratch completely.
Pristine Bodywork at Garber Fox Lake Toyota
You'll probably be able to tell whether doing it yourself is worth a shot. If you have deep dents and scratches, you're definitely going to need a professional for the repair. That's where Garber Fox Lake Toyota's service center comes in. We can help you with bodywork and all maintenance as well as provide you with tips such as how to remove stickers from a car. Visit our dealership today, close to McHenry and Antioch.
Join the Conversation
Comments
comments