Guaranteed Quality with Toyota OEM Parts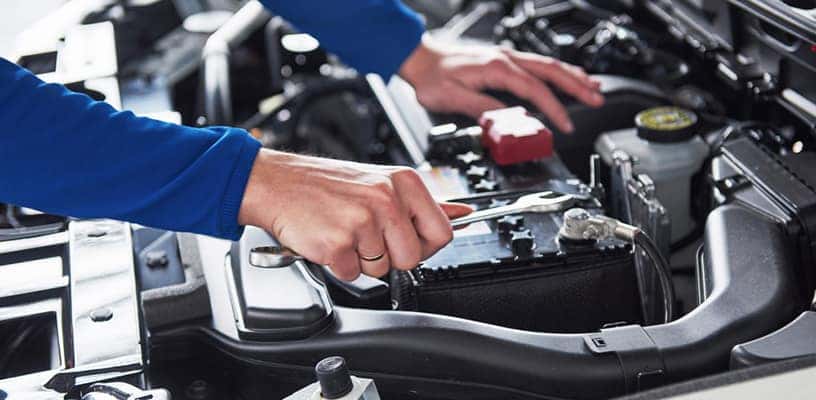 When you need to repair or replace some component in your vehicle, it's easy to feel overwhelmed searching for the best place to buy car parts. There are a wide variety of independent shops scattered about the Fox Lake region, and though you may be tempted to service your vehicle at one of these locations, the quality of the work you pay for may vary significantly from place to place! Drivers who want to be sure they're getting their money's worth should ask for genuine Toyota OEM Parts at a certified dealership like Garber Fox Lake Toyota.
OEM vs. Aftermarket Parts
OEM parts are those that have been produced by your vehicle's Original Equipment Manufacturer, and except in some extraordinary circumstances, they'll be identical to the parts that you're attempting to replace. 'Aftermarket' describes any replacement component that is manufactured by a third party. We've detailed the pros and cons of each choice here:
When you pay for an OEM part, you know exactly what you're getting. Aftermarket parts can occasionally perform better than the original components that they're replacing, but unless you're willing to do hours of research, you could easily end up with a losing deal.

Aftermarket parts are almost always less expensive than genuine OEM parts, but the temptation of these initial savings can come back to haunt you when it's time to resell your car. Vehicles that have been repaired with OEM parts tend to retain more of their initial value over time, and to fetch higher prices on the market.

When you choose an aftermarket part, you have to do so without the confidence that it's a worthwhile purchase, and that there are no defects affecting the component. By contrast, most OEM parts are covered by a one-year warranty. Even if the OEM sends your technician a faulty piece of equipment, the former will be on the hook to replace it.
Get the Parts You Need at Garber Fox Lake Toyota!
Accidents happen, and every vehicle requires regular maintenance and part replacement from time to time. When you need to have your Toyota vehicle checked out, bring it into the experts at the Garber Fox Lake Toyota service center! Our unique service coupons, Toyota OEM parts specials, and rapid, grade-A vehicle care have won us the respect of drivers from all across the Lake Geneva, WI and Libertyville areas. Don't hesitate to reach out!
Join the Conversation
Comments
comments