Let Toyota All-Wheel Drive Take You Further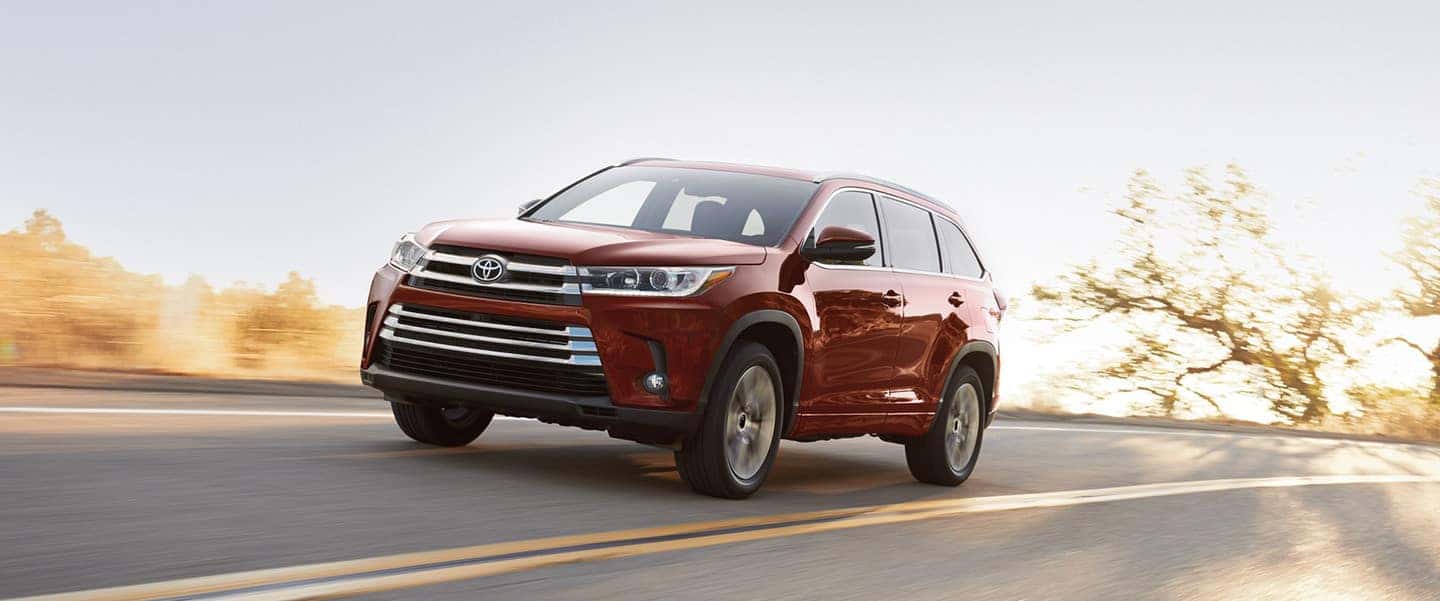 Whether you're gearing up for an off-road adventure near Libertyville or just want some additional peace-of-mind this winter, there's a Toyota all-wheel drive vehicle that can satisfy all your needs. Over the years, the engineers at Toyota have developed a celebrated array of all-wheel drive and four-wheel drive vehicles that includes crossovers, SUVs, pickup trucks, and even a minivan! Find the one that's right for you at Garber Fox Lake Toyota.
Toyota AWD Vehicles
Today, more and more folks are looking for daily drivers that can stand up the winters of Lake Geneva, WI and Grayslake, and the ever-expanding Toyota all-wheel drive lineup has been the answer to their prayers. All-wheel drive can be found in each of the following Toyota vehicles:
Toyota All-Wheel Drive Technologies
The vehicle you choose will determine which Toyota all-wheel drive system is available to you. Although each technology varies in slightly different ways, you can expect your Toyota all-wheel drive technology to go to work automatically when it senses that you require additional traction. Compare your options here:
Both the 2019 Toyota Highlander and the 2019 Toyota RAV4 are available with Dynamic Torque Control All-Wheel Drive. It's an option across all trim levels.
The 2019 Toyota Highlander Hybrid and 2019 Toyota RAV4 Hybrid receive Electronic On-Demand All-Wheel Drive with Intelligence, standard.
The 2019 Toyota Sienna offers All-Wheel Drive with Active Torque Control on its LE trim and up.
AWD vs. 4WD Toyota Vehicles
An all-wheel drive Toyota vehicle will be more than capable of handling your daily drives around the Fox Lake area, even in less-than-ideal conditions. However, those who want to be ready for anything might also consider a four-wheel drive Toyota vehicle. Unlike all-wheel drive, four-wheel drive is usually a setting that you can turn on and off as needed. When it's engaged, there isn't much that can hold these trucks and SUVs back:
Compared to all-wheel drive, four-wheel drive delivers performance that's more appropriate for especially rugged, off-road conditions.
Find Your Vehicle at Garber Fox Lake Toyota
If you're ready to get behind the wheel of a Toyota All-Wheel Drive vehicle, or want to learn more about the 4WD vehicles in our lineup, contact Garber Fox Lake Toyota to schedule a test drive! Once you've experienced Toyota all-terrain technology for yourself, you'll never see the Grayslake region in the same way again.
Join the Conversation
Comments
comments