Toyota Donates for STEM in Kentucky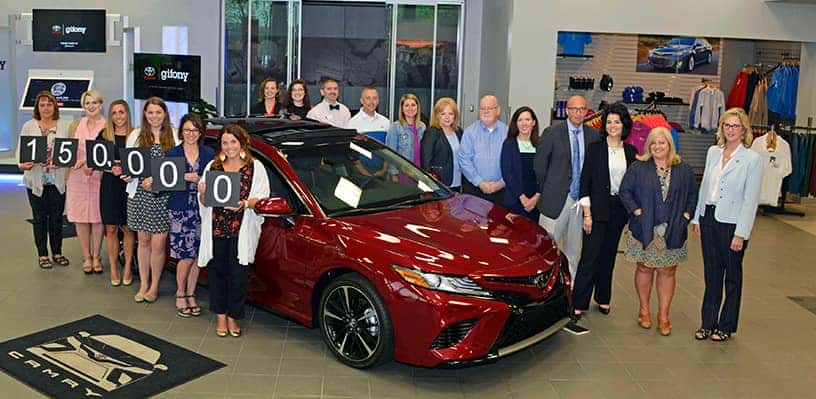 Alongside Project Lead The Way (PLTW), Toyota donated $150,000 in grants to eleven K-12 schools in Central Kentucky to strengthen the next generation of science, technology, engineering, and math (STEM) aspiring experts. The money will go toward helping to create engaging classrooms for these students and provide additional resources to develop the knowledge and skills needed to thrive in these areas. The grants, funded by the Toyota USA Foundation, provide a curriculum focused on computer science, engineering, and biomedical science.
"As an engineer and someone who loves science, creating opportunities for more students to explore STEM education is exciting," said Susan Elkington, president, Toyota Motor Manufacturing, Kentucky, Inc. "But, there is also an urgent and critical need to get more young people interested in STEM. Investing in programs like Project Lead The Way and developing partnerships with local schools is an important step in preparing Kentucky's next generation of thinkers and doers for the jobs of the future."
Last year alone, the Toyota USA Foundation donated $2 million to PLTW to support roughly 115 K-12 schools around the country. The funds are meant to improve curriculums to encourage learning in computer science, engineering, and biomedical science through its programs PLTW Launch (K-5), PLTW Gateway (6-8), and PLTW Computer Science (9-12), PLTW Engineering (9-12), and PLTW Biomedical Science (9-12).
Five Harrison County schools were among the grant recipients. "This is our 17th year partnering with Project Lead the Way to enhance STEM opportunities in our schools," said Jenny Lynn Hatter, Chief Academic Officer for Harrison County Schools. "Starting as early as elementary school, PLTW creates cohesive learning pathways for students that lead to jobs. We're excited to be able to offer the PLTW curriculum to more grade levels in our schools, after having a very successful PLTW pre-engineering program in our high school for many years."
Grant recipient schools include:
Campbell Co. Middle School (Campbell Co.)
Northside Elementary School (Harrison Co.)
Southside Elementary School (Harrison Co.)
Westside Elementary School (Harrison Co.)
Eastside Elementary School (Harrison Co.)
Harrison Co. Middle School (Harrison Co.)
Robert D. Campbell Middle School (Clark Co.)
Ashland Elementary (Fayette Co.)
Oldham Co. Middle School (Oldham Co.)
Northside Elementary (Woodford Co.)
Beechwood Elementary School (Beechwood Independent)
Toyota is proud to partner with community, civic, academic, and governmental organizations to assist the community as much as possible and address our society's most pressing challenges. Invest in a car brand that invests in you. Consider buying a new Toyota car, truck, or SUV to help us continue sharing our company resources and support in more places, with more people. See our complete inventory now!
Images courtesy of Toyota Media
Join the Conversation
Comments
comments