Toyota Earns Awards for Diversity, Veterans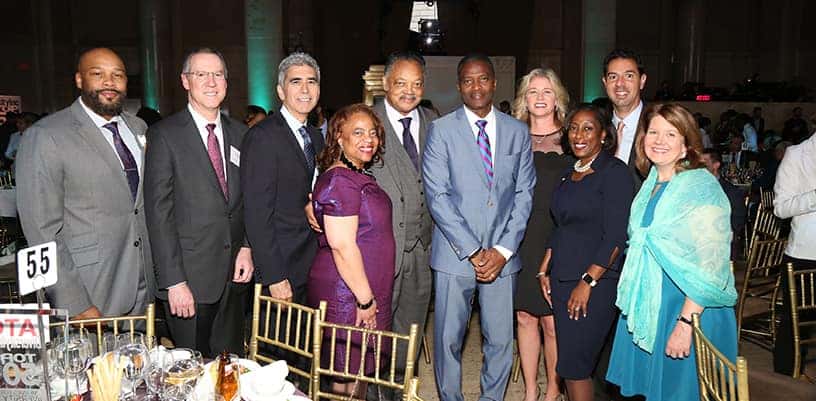 The editors of DiversityInc magazine have added Toyota to the top half on the 2018 Top 50 Companies for Diversity list, earning 25th place. For the past 11 years, Toyota has been included in the organization's list. In addition, Toyota was recognized for other Diversity & Inclusion initiatives, specifically for the company's achievements in supplier diversity, plus its commitment to hiring LGBT and veteran team members.
"Whether it's the diversity of our people, of our product offerings, or wide-ranging ideas we have for the future of mobility, Toyota is building diversity and inclusion into everything we do," said Chris Reynolds, executive vice president of corporate resources and chief diversity officer of Toyota Motor North America (TMNA). "We are proud to be among the DiversityInc's top 25 companies, underscoring our commitment to customers, dealers, team members, suppliers, and society."
"Our aim is to help create a more inclusive society in which everyone can take on, challenge, and start their impossible," added Reynolds. "That is a commitment that continues within our company, helping us to innovate and adapt to an ever-changing market."
The DiversityInc Top 50 list, issued yearly since 2001, recognizes the nation's top companies for diversity and inclusion management. These companies excel in such areas as hiring, retaining and promoting women, minorities, people with disabilities, LGBT and veterans. The survey ranked the practices of TMNA and Toyota Financial Services (TFS) together. 
"We also find that by partnering with influential organizations such as the Human Rights Campaign for LGBTQ equality and the Wounded Warrior Project for empowering veterans, we become better at supporting the needs of our employees and stronger allies to these communities," Groff said.
To qualify for the LGBT specialty list, companies must score 100 percent on the Corporate Equality Index, among other criteria. Toyota has achieved this mark for the past 11 years.  
Companies on the Veterans list demonstrate diversity-management initiatives that help with recruiting and promoting veterans, measuring percentage of workforce, new hires and managers who are veterans, recruitment efforts aimed at veterans, and hiring practices including accommodations for spouses of veterans, among other areas.
The DiversityInc Top 50 Companies for Diversity rankings assessed four key areas of diversity management: recruitment, talent development, senior leadership commitment and supplier diversity.
Shop with us and support a company that supports the people they employ. Toyota is proud to put its employees first. Check out our current inventory to start looking for your new vehicle today!
Images courtesy of Toyota Media
Join the Conversation
Comments
comments