Get Ready for Off-Road Truck Driving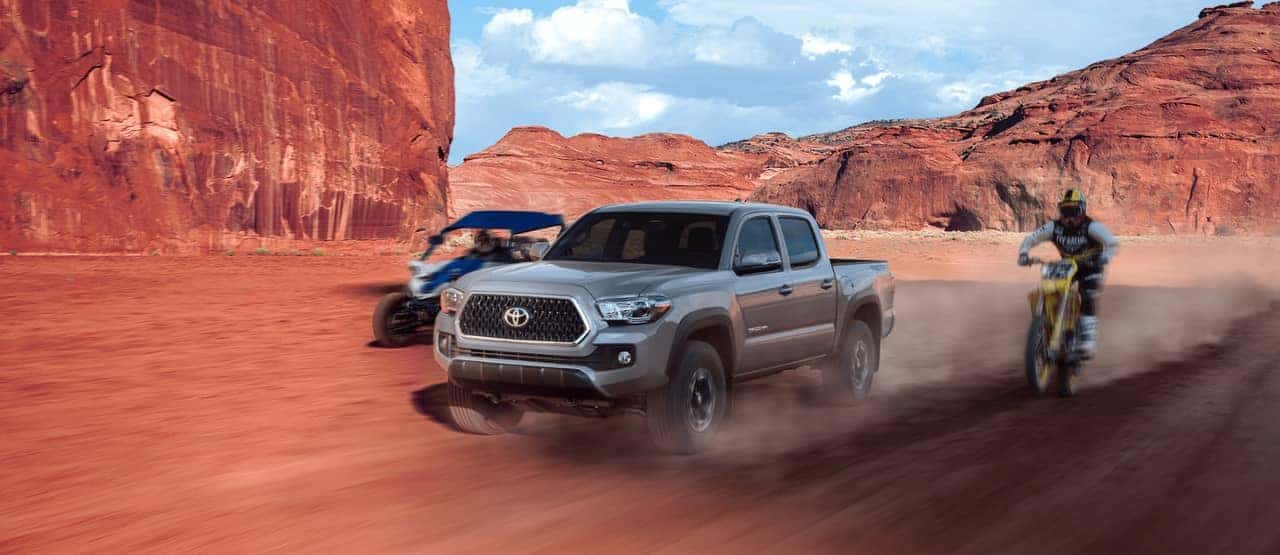 Driving an off-road truck is exhilarating if you have the knowledge and experience to pull it off. What do you need to know before hitting the open road? Garber Fox Lake Toyota is here to help.
Off-Road Driving
These basics of off-road driving will help you stay safe and keep your confidence, and they start with understanding your equipment.
Your Truck
What systems do you have for traction control? Some are simple, others have several settings to choose from. Check out your 4WD low setting, too, which is the one you'll use when you need more power at low speeds. Read up on how to use your locking differential so you can maximize its impact on the trail.
Extra Equipment
You need high-quality tires for optimum traction, and you might want to consider some add-on equipment like bumpers that protect your truck from obstacles, a winch for hauling and lifting, snatch straps that work as a dynamic pulley, and a snorkel in case your truck ingests water.
Preparation is Everything
Getting your off-road truck ready for action is a big task, and Garber Fox Lake Toyota can help. We can help you make a game plan, and of course we can show you some highly-efficient pickup trucks like the Toyota Tacoma, too. Contact us today to check things out! We're located conveniently near McHenry and Antioch.
Join the Conversation
Comments
comments