Settings and Controls for Toyota Safety Sense Automatic High Beams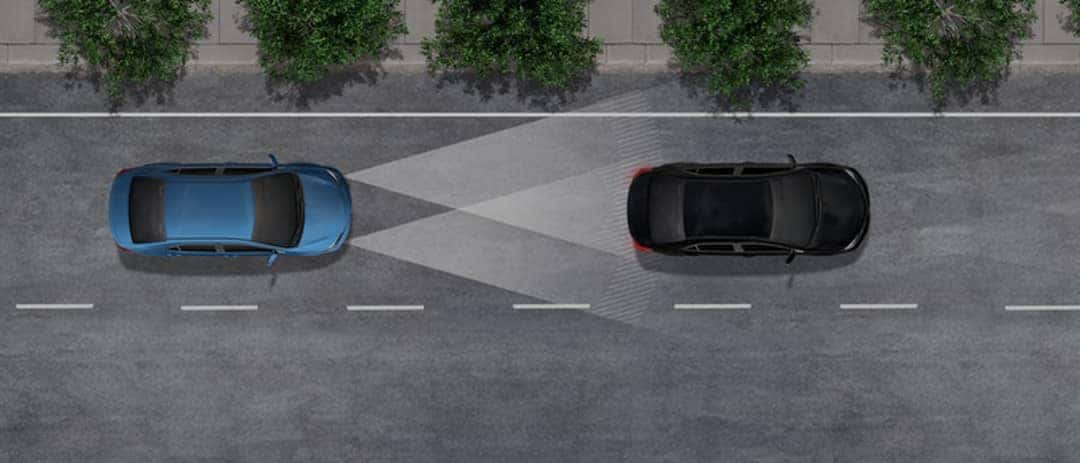 Toyota Safety Sense incorporates a variety of helpful and innovative features, and the experts at Garber Fox Lake Toyota would love to show you how these amenities can enhance your daily commute. We will be looking at the Automatic High Beam feature, explaining how it works and how to use it.
"This is video 3 of a 4-part series where we'll go over the settings and controls of the various systems within Toyota Safety Sense, or TSS. Please be aware that certain features and settings may vary by Toyota model.
This video is about Automatic High Beams, or AHB. Automatic High Beams, found in both TSS C and TSS P uses an in-vehicle camera to help detect the headlights of vehicles ahead and the taillights of preceding vehicles then automatically switches between high and low beams depending on the lighting conditions.
Let's watch Automatic High Beams in action. To engage AHB, press the AUTOMATIC HIGH BEAM button. When you push the AHB button, a window will pop up, informing you that you need to turn on the high beams to activate AHB.
To do this, turn the selector to AUTO and push the left stalk on the steering column forward, away from you. When it's dark, the system will activate and an AHB indicator will illuminate on your instrument cluster. The system will now engage high beams at speeds above approximately 25 miles per hour, as long as it does not detect a vehicle ahead.
The high beam indicator on the instrument cluster will be illuminated when the high beams are engaged, and the AHB indicator will turn off. When the system detects a vehicle ahead, it will switch back to low beams and the AHB indicator will turn back on and the high beam indicator will turn off.
To deactivate Automatic High Beams, simply pull the left stalk back, towards you or press the AHB on/off button. Be sure to always drive safely, obey traffic laws and speed limits, and focus on the road while driving. Refer to your Toyota owner's manual for additional information on Toyota Safety Sense limitations, operation, and instruction."
Learn More About Toyota Safety Sense
Garber Fox Lake Toyota would love to show you how Toyota Safety Sense works and how it outshines other systems like Subaru EyeSight and Nissan ProPilot Assist. Visit us today for more details.
Join the Conversation
Comments
comments